Russell DeGraff worked nearly 20 years on Capitol Hill, the last 12 as the chief climate and technology advisor to House Speaker Nancy Pelosi.
Balancing a wide perspective while dedicated to the details, his policy and strategic communications experience helped empowered members, staff, thinkers, doers, stakeholders and the public to create or harness a groundswell of urgency to solve problems. He helped Congress architect, engineer, enact and explain laws; including President Biden's Investing in America jobs strategy:
The Inflation Reduction Act, according to the United Nations: "the most significant legislation in history to tackle the climate crisis",

The CHIPS & Science Act which transforms federal scientific policy for the economy of the future promoting innovation everywhere,

The Infrastructure Investment and Jobs Act which invests in universal, affordable, reliable, fast Internet, and other laws.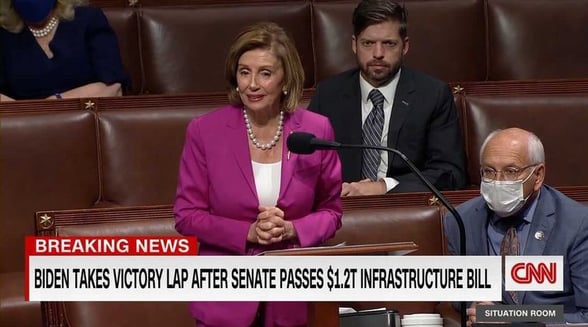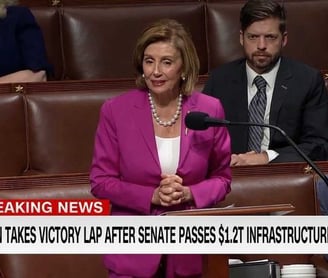 He represented Speaker Pelosi in coalitions to demand, and negotiations to enact policies and laws championed in the House and Senate, and executed by presidents from each party like:
Creating American jobs building our innovations and strengthening allied supply chains,

Cleaning pollution out of the economy, protecting the planet for future generations,

Unleashing scientific breakthroughs by retooling policy and reinvigorating the workforce,

Promoting free speech, free expression and open technology around the world,

Closing Internet access and affordability divides and the homework gap,

Preserving millions of acres of wild and scenic lands, rivers, and oceans,

Protecting rare species and repairing land for reuse,

Restoring and expanding national and local parks,

Protecting consumers from predatory businesses and unfair practices,

Increasing health care access and promoting better outcomes at lower costs,

Partnering with friends and allies to embrace a future where peoples' lives improve.
"DeGraff helps the Speaker craft, promote, and pass bills with a special emphasis on technology and the environment.
In practical terms, he helps disparate Democrats--and even some Republicans--coalesce around legislation by smoothing over disagreements, finding common ground, and employing just a bit of horse trading."
- Out Magazine, Out 100
LGBTQ+ Policy Makers and Advocates Changing the World
Chief advisor to Speaker of the House Nancy Pelosi of San Francisco on climate, environment, technology, telecommunications, media, science, and consumer protection, 2011-2023
Legislative Director and Assistant to Congressman Mike Doyle of Pittsburgh on technology, telecommunications, healthcare, science, veterans, and consumer protection, 2006-2011
Policy Analyst, Consumer Reports, 2003-2006
Truman Scholar, Butler University
Let's build a better future together.